Click here to be redirected to the product page.

SUPER73 does offer foot pegs for purchase. Our New Generation frames include foot peg entries for compatibility!

THIS DOES NOT INCLUDE our legacy models: Z1, S1, OG, Rose Ave.
We strongly advise against installing foot pegs directly onto the rear axel of any SUPER73; doing so can result in damage to the rear wheel over time.
Any aftermarket foot peg brand should work as long as it meets the required measurements.
Foot Peg Measurements & Placement
All New Gen SUPER73 models come manufactured with 10mm foot peg entries welded right onto the bike's frame. This includes ZX, S2, R, RX, and the RSD Malibu.
SUPER73 suggests using a 9mm foot peg for the best fit, adding a washer will secure the piece into place.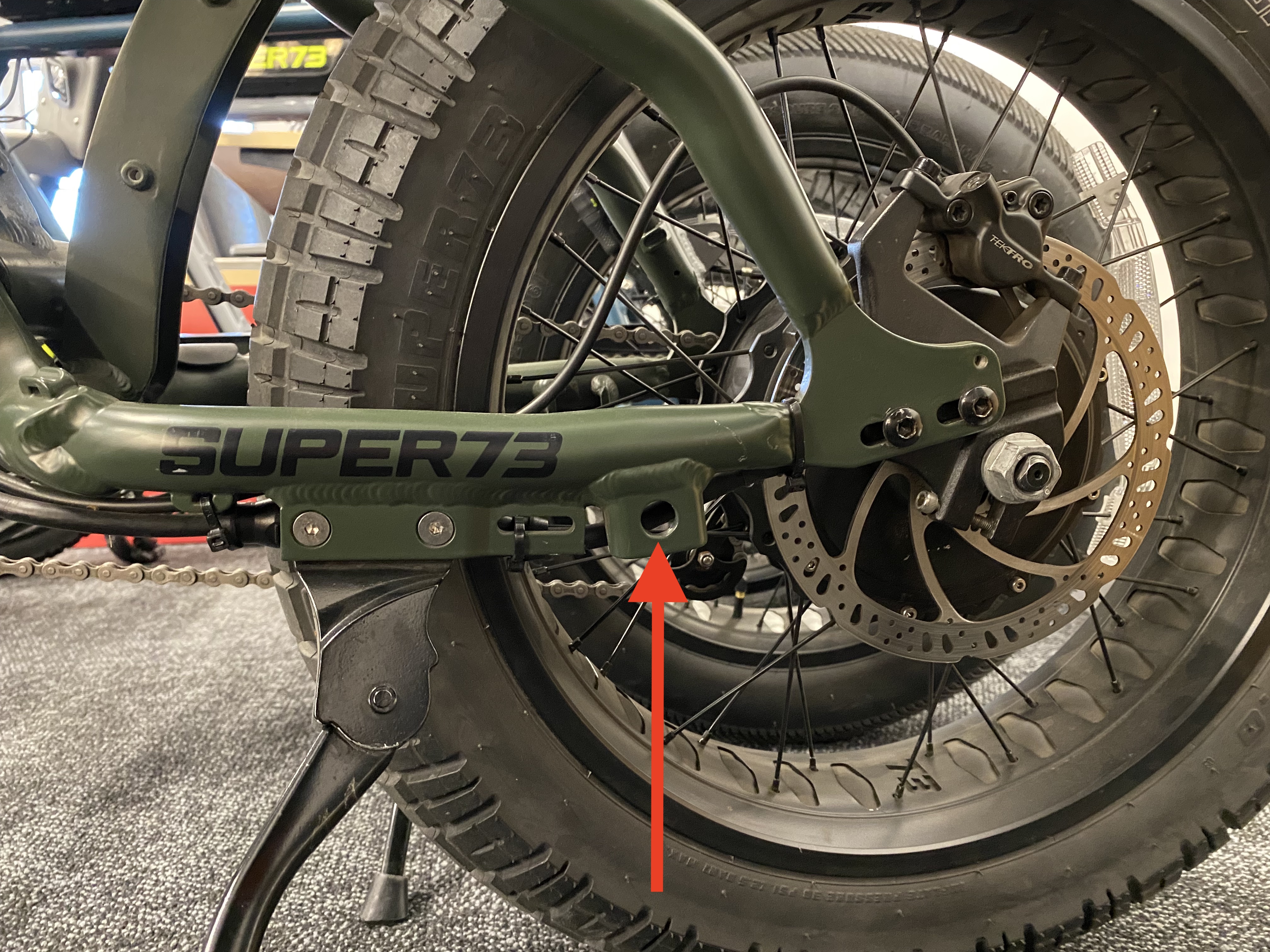 Rider Weight MAXIMUM
Although operating a SUPER73 with a passenger is possible, we still strongly recommend only operating the vehicle under its weight limitations. Exceeding the recommended rider weight will not only affect the performance of the ebike, it can also cause strain to the ebike frame and other components.
| | | | | | |
| --- | --- | --- | --- | --- | --- |
| Model | S2 | R | RX | ZX | RSD |
| Max Rider Weight | 325 LBS | 325 LBS | 325 LBS | 325 LBS | 325 LBS |